What The Color Of Your Urine Says About Your Health State
What The Color Of Your Urine Says About Your Health State
What The Color Of Your Urine Says About Your Health State
What The Color Of Your Urine Says About Your Health State
Urine Health State
Health Beyond Wealth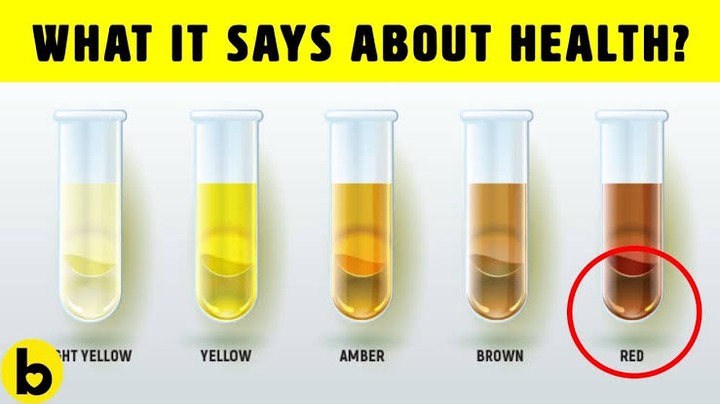 Have you been passing out different colours of urine and confused about the meaning? We will be analyzing
different colours of urine and what they mean in this article. Certain things can alter the colour of your urine. Things
such as medications, foods, and certain health conditions can all change the colour of your urine. That is why it is
important we know different urine colours, what they mean and when to seek the help of a health expert.
Some of the different colours of urine and what there means include;
1. Dark-coloured yellow urine
This colour is very common among most people. When the colour of your urine is amber or honey coloured, or even
a dark orange, it indicates that your body isn't getting sufficient water. If you're dehydrated and you are clenching
onto more of the substantial water itself, the urine will become darker and darker. Always stay hydrated to avoid
this.
What The Color Of Your Urine Says About Your Health State
Also, Read 6 Tips On What You Should Always Do To Keep Your Bladder Healthy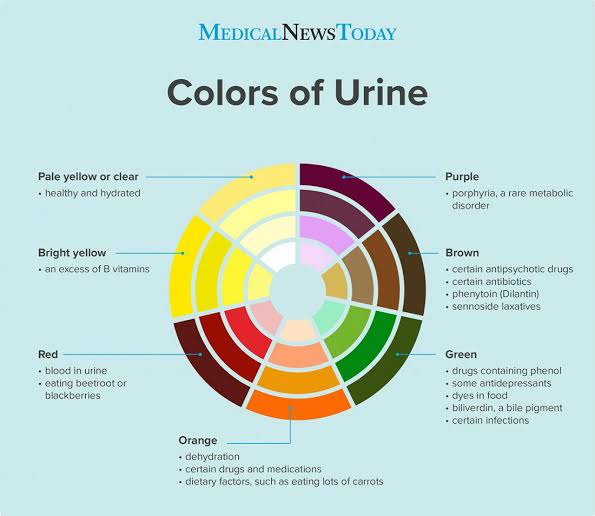 2. Dark brown urine
If your urine is brownish, certain foods, including rhubarb, fava beans, and aloe, could be responsible for it. Dark
brown urine might also depict an argument beyond dark yellow or orange urine, a sign that you're severely
dehydrated.
3. Red or pink urine
Foods such as blueberries, beets, or rhubarb can alter the colour of your urine and give it a pink or reddish tint.
Medications could be to blame, too, such as phenazopyridine or the antibiotic rifampin. In case you begin to
experience this, seek the help of a doctor because other factors can be involved.
4. Blue or green urine
At times, certain medications such as antidepressants and anti-inflammatory drugs can cause your pee to appear
blue or green. Unusually, blue or green urine can be a sign of familial hyperghypercalc which is also known as blue
diaper syndrome, a rare genetic disorder. You can also seek medical help once you begin to experience this.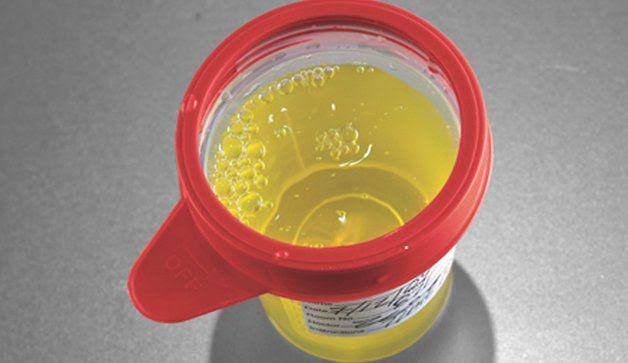 5. Cloudy urine
Cloudy urine can be for several reasons. For women, it could be a result of vaginal discharge. Any woman who begins
to experience this should seek medical help.