Usefulness Of Cabbage Benefits To The Body
Usefulness Of Cabbage Benefits To The Body
Usefulness Of Cabbage Benefits To The Body
Usefulness Of Cabbage Benefits To The Body
Cabbage Benefits To The Body
One of the vegetables which help the body in a good number of ways is cabbage. Cabbage has been found to contain
very healthy nutrients which help to fight diseases and keep the body strong.
Cabbage comes with white, green, or red flesh. The outer skin is usually peeled out to get the inner flesh.
Cabbage can be used in different diets like rice, salad, sauce, coleslaw, and others. It has lots of benefits which you
may not be aware of.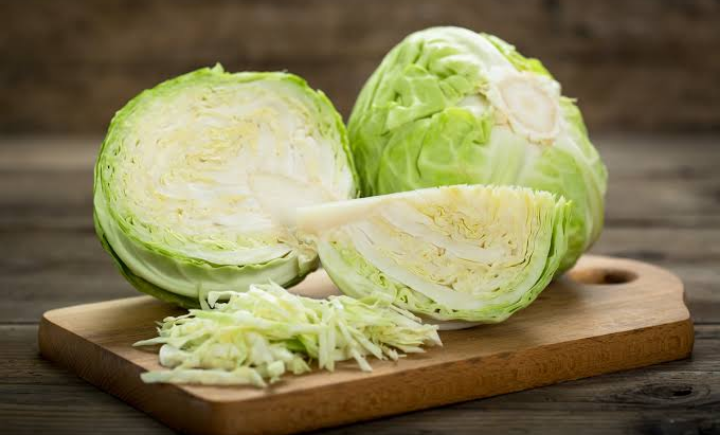 Usefulness Of Cabbage Benefits To The Body
1. One of the reasons is, cabbage helps the heart to function properly especially the red cabbage. The heart is a very
important organ of the body. Once it goes bad, there will be a serious problem.
As a matter of fact, a person may die instantly if the heart fails. To avoid this, we need foods that are rich in heart
nutrients to help it stay healthy.
Cabbage is one of such foods, and it has been found to raise the heart's protective antioxidants such as beta carotene
and lutein.
However, it can also help to clear cholesterol around the heart which is also a major contributor to heart disease. The
the link below has more to say:
2. Another reason why we need to eat cabbage often, is because it helps to ease inflammation in the body.
Since inflammation is linked to some diseases like cancer, heart problems, and others, eating cabbage will provide
the right nutrients which help to reduce swelling in the tissue.
3. It also aids in digestion because of its high fiber content which also helps us to stay full, especially when
undergoing a weight loss journey.
Cabbage is a vegetable that is very good for the stomach because it helps to keep the stomach walls strong hence,
people with ulcers can feed on it.