Diseases That Can Be Contracted During Intimacy With Condom
Diseases That Can Be Contracted During Intimacy With Condom
Diseases That Can Be Contracted During Intimacy With Condom
Diseases That Can Be Contracted During Intimacy With Condom
Contraction With Condom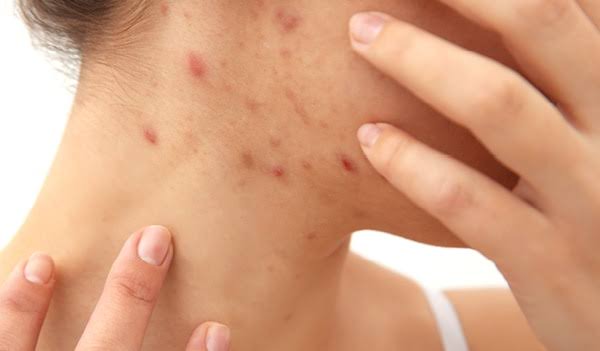 Do you know that there are certain diseases that can still be contracted or transmitted even with a condom? Yes,
some people believe that the only needed protection can be done by using condoms but the fact is that, these diseases
can be transmitted whether or not you use a condom as long as you get down with a carrier.
In this article as already stated, we are going to have a look at some of the diseases that can still be contracted during
intimacy even with a condom.
Diseases That Can Be Contracted During Intimacy  With Condom
Also, Read Advantages And Disadvantages Of Using Male Rubber During Intimacy
1. Scabies; scabies is a type of parasitic STI that can be contracted during intimacy though it is not necessarily a
sexually transmitted infection, it is mostly transmitted through intimacy. This is one of the most embarrassing health
conditions that you can still contract even with a condom on, as long you come too close to a person carrying the
disease. Some of the signs of scabies are; Extreme itching in the pubic region that often worsens at night, visible
rashes that are difficult to handle, etc.
2. Pubic Lice; this is otherwise referred to as crabs STD due to the resemblance of the parasites to crabs. Pubic lice
live in the pubic hair and it is one of the infections that can be contracted from intimacy whether or not you use a
condom. But pubic lice can be handled with over-the-counter medications. So if you are unsure of a person's health
status, endeavor to abstain from intimacy or sexual affiliation with the person till you are sure of his or her status.
3. Oral Herpes; this is caused by the herpes simplex virus and it is different from genital Herpes that is passed
through unprotected intimacy with an infected person. A person can contract oral Herpes whether he or she uses
condoms or not because it can be passed through kissing or exchange of fluids from an infected person. So the best
thing you can do for yourself is totally to abstain from intimacy whether safe or unsafe.