Diabetic Nephropathy / 6 Signs And Symptoms Of A Diabetic Kidney
Diabetic Nephropathy / 6 Signs And Symptoms Of A Diabetic Kidney
Diabetic Nephropathy / 6 Signs And Symptoms Of A Diabetic Kidney
Diabetic Nephropathy / 6 Signs And Symptoms Of A Diabetic Kidney
Signs And Symptoms Of A Diabetic Kidney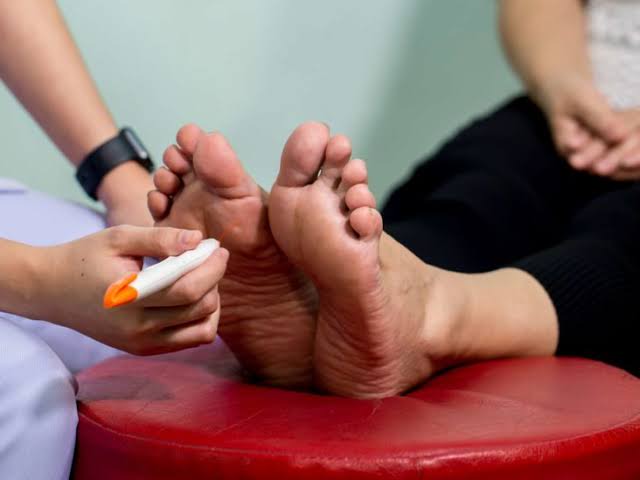 Diabetic nephropathy is a type of kidney disease that affects persons who have had diabetes for a long time.
It happens when a person's kidneys are damaged by excessive blood glucose levels.
Diabetic nephropathy is a type of chronic kidney disease caused by diabetes (CDK). The kidneys aid in the regulation
of fluid and salt levels in the body, which is critical for blood pressure control and cardiovascular health.
When a person has diabetes, whether type 1 or type 2 or gestational diabetes, their bodies are unable to use or
manufacture insulin properly. Gestational diabetes is a kind of diabetes that develops during pregnancy and
increases the chance of developing type 2 diabetes later in life.
Diabetic Nephropathy / 6 Signs And Symptoms Of A Diabetic Kidney
High blood sugar levels are a symptom of diabetes. High glucose levels can harm several parts of the body over time,
including the cardiovascular system and the kidneys. Diabetic nephropathy is the term for the kidney damage that
occurs as a result of diabetes.
Diabetic nephropathy is a leading cause of chronic kidney disease and end-stage renal disease in people with
diabetes (ESRD). The kidneys in ESRD are no longer able to satisfy the demands of daily life. Kidney failure can
occur as a result of ESRD, which can be life-threatening.
Stages of a diabetic kidney. 
Depending on the GFR, which also measures the percentage of efficient kidney function, doctors divide renal illness
into 5 stages.
Signs and symptoms of diabetic kidneys.
A person may not detect any symptoms in the early stages. They may feel sick and exhibit the following symptoms at
stage 4 or 5:
1. Water retention causes swollen ankles, feet, lower legs, or hands.
2. Urine that is darker due to blood in the urine
3. Breathing problems
4. Fatigue caused by a lack of oxygen in the blood
5. Vomiting or nausea
6. There is a metallic taste in your tongue.
Cardiovascular illness is a complication of late-stage renal failure.