6 Ways To Treat Numbness And Tingling Pains On Your Hands And Feet
6 Ways To Treat Numbness And Tingling Pains On Your Hands And Feet
6 Ways To Treat Numbness And Tingling Pains On Your Hands And Feet
6 Ways To Treat Numbness And Tingling Pains On Your Hands And Feet
Treat Numbness And Tingling Pains On Your Hands And Feet
Have you been noticing anything like numbness and tingling pains in your hand or legs from time to time? In case you are worried about how to treat it?
This article we are about to discuss is going to be of huge help to you.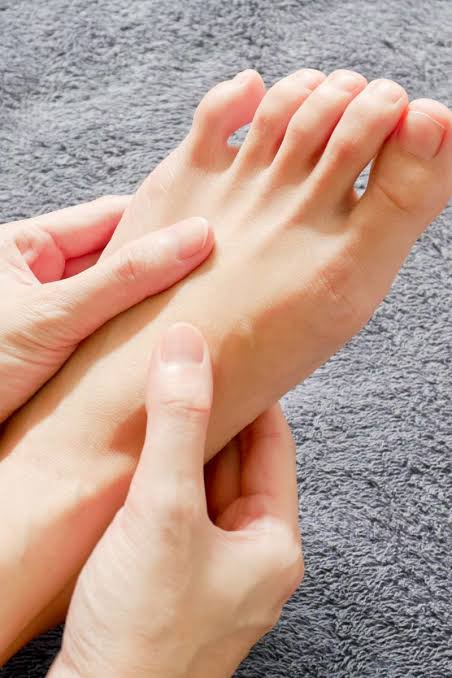 The causes of numbness and tingling pain can be trivial issues such as exercise and sitting position to serious health problems like diabetes.
Its treatment may depend on the cause of the numbness.
6 Ways To Treat Numbness And Tingling Pains On Your Hands And Feet
1. Get going. Sometimes tingling pain and numbness may happen because of sitting down for a long time.
The treatment, in that case, may involve moving around.
2. Change your sitting position.
We can treat numbness by changing our sitting position. If you have been sitting in a particular position such as having your legs crossed for long hours, you may experience numbness and tingling pains.
Try to change your sitting position it will be gone.
3. Use a warm blanket or moderately hot water.
You may also have to press your hand on the affected body parts with a warm blanket or put your legs or hands-on moderately hot water.
4. Take vitamin B12 or foods containing vitamin B12.
If your numbness and tingling pain are caused by anemia occurring as a result of vitamin B12 deficiency, taking vitamin B12 supplements or eating foods rich in Vitamin B12 will solve your problem.
5. Taking calcium or magnesium supplements or foods.
Some numbness is caused by hypocalcemia or hypomagnesemia. These two minerals have a serious effect on the functioning of the nerves. When they are in acute deficiency in the body. They may result in tingling pains and numbness.
6. Taking diabetes treatment.
Tingling pains and numbness in the hands and legs are caused by diabetes neuropathy. Taking diabetes treatment may help in such a situation.
This includes taking a balanced diet, engaging in moderate exercise, taking more fiber and unsaturated fats, and taking fewer calories.