4 Things Your Body Gain After Eating Cray Fish
4 Things Your Body Gain After Eating Cray Fish
Things Your Body Gain After Eating Cray Fish
Health Beyond Wealth
Cray Fish is one of the commonly eaten types of fish in Nigeria and around the world. It is mainly known for its
importance in the preparation of foods as it is used as a source of taste in most foods we eat.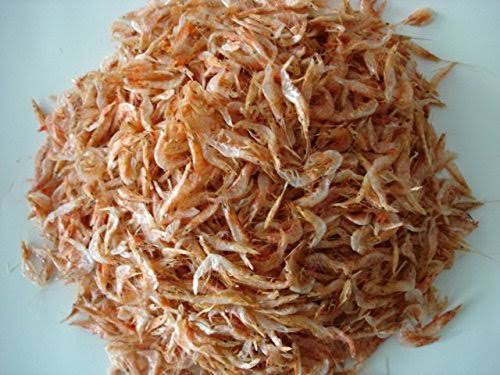 Many people know crayfish just for its taste to the mouth but what many don't know is that aside from that, it also
has a lot of benefits to the body.
Some of which many of us still don't know. This is why in this article, I am going to be talking about things that
happen to your body when you eat Cray Fish.
4 Things Your Body Gain After Eating Cray Fish
1. Promote Weight loss
Crayfish serves is an impressive source of nutrients such as proteins and other nutrients but it is relatively low in
fats and carbohydrates which are the two major things that lead to weight gain.
This seafood can go a long way to serve as salads and green vegetables which are two major foods that lead to weight
loss.
2. Improve bone health
Crayfish helps in the development of bone health, this is attributed to the fact that is rich in magnesium, calcium,
and other important nutrients which help in promoting bone health.
It also helps in minimizing the chances of developing bone-related conditions that are caused by calcium and
magnesium deficiency. It is also a great source of iron and daily intake of it could help in the production and
circulation of blood around the body.
3. May help promote brain development
Although a lot more studies need to be made on this, some researchers believe that crayfish could help in promoting
the development of brain health. This is mainly attributed to the Omega 3 fatty acids which could be found in it.
4. May help smoothen skin
Crayfish is very good for the skin, it helps in removing spots and blemishes thereby promoting better skin health
although more studies need to be made on this.